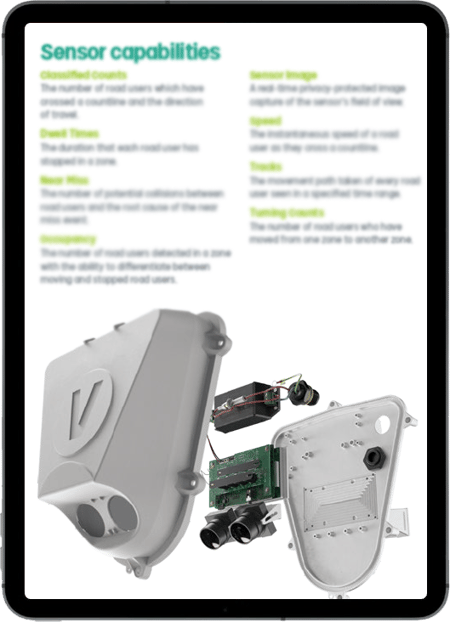 Find out how Viva's AI-powered Computer Vision can support your traffic monitoring requirements
Traditional traffic monitoring technology is unable to accurately process the variety and volume of transportation using our roads today. The majority of cities were built around the car. However, the momentum in modal shift away from private vehicles towards more active travel, requires cities to adapt to meet the network demands of today.
Incumbent technologies, such as induction loops and radar, predominantly focus on motorized, vehicular data capture. When tasked with gathering data on other modes, accuracy is reduced. They are limited in the datasets they can capture, namely classified counts and speed.

At Viva, our vision is to make cities smarter, safer and more sustainable. We provide cities with highly accurate multimodal traffic monitoring data and road safety risk analysis via our latest Near Miss feature.

Viva data insights can be easily accessed, analyzed and integrated into transportation operating systems, to inform transportation strategy, planning, infrastructure investment and maximize network performance. Our sensors provide accurate data on the usage statistics of road environments in a completely anonymous way. Our sensors do not collect personal data or record or stream video footage.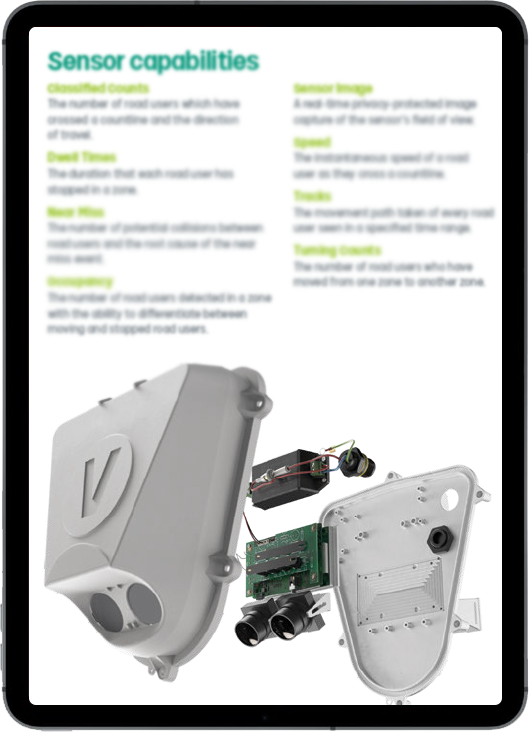 What makes Viva's solution unique?

Download Viva's
AI-powered computer vision sensor brochure
What's inside:
The benefits of using computer vision sensors for high quality road user insights to support road scheme planning, scheme monitoring and evaluation.

An overview of the features & benefits of computer vision sensors for both Smart Traffic Monitoring and Smart Road Safety including:

Classification and counts

Road user movement path detection

Median journey time

Speed and zonal speed


Near Miss feature

Insight into how traditional traffic management technologies fall short of requirements and how computer vision sensors provide superior data insights.
Be part of the evolution and revolution in traffic and network management. Download our brochure now
Discover the Power of Computer Vision for
Smart Traffic Monitoring and Smart Road Safety
At Viva, our vision is to make cities smarter, safer and more sustainable. Our AI sensors provide insights to local authorities to support strategy planning decisions, improving and enhancing Smart Traffic Monitoring projects.
Our solution can gather anonymous, real-time, multimodal traffic data and that is used to assess speed and tracks of road users, as well as identify accident hot spots for our Near Miss feature, all part of our Smart Road Safety suite of products.
A selection of our clients and partners in the United Kingdom












VIVA
Improving traffic insights with Artificial Intelligence. Continuous 24/7 urban classification with complete anonymity